No, seriously. To be accurate, this is a post about how I managed to read 10 books in about 3 hours.
Here's the thing- I love reading. I also love TV box sets. And movies. And podcasts. And magazines. All this before we even get to the worlds of twitter, blogging and other social media feeds. I'm sure I'm not alone in feeling a sense of 'content anxiety' in a world of near-abundant input. There is so much fantastic content out there…but making the time to consume it all can feel like a real challenge.
Enter Blinkist: an app-based service, which offers access to professionally curated insights from over 2000 best selling books, chunking them down into a 15-min read, known as a 'blink'. From their Berlin-based HQ, Blinkist have been creating blinks since 2012, and now offer a wide range of non-fiction categories, including psychology, leadership, mindfulness and economics.
I've been using the service for a couple of years now, and have been very impressed by how often the team update the app, its functionality and their library of reads. After setting-up an account, you can quickly add blinks to your reading list, tagging them with categories so that your 'to read' pipeline can always be navigated with ease.
Here are my 3 favourite things about Blinkist: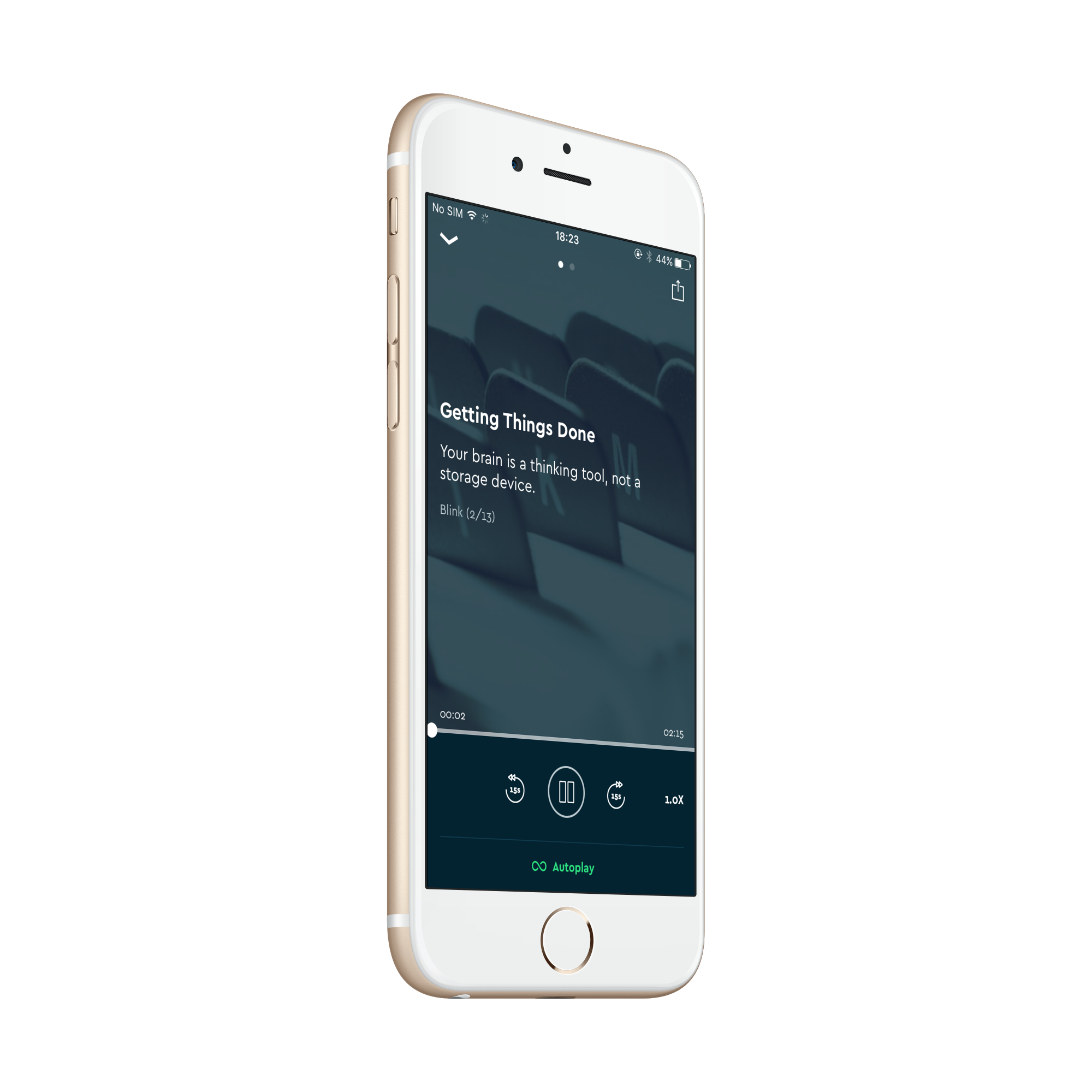 1. Many of the blinks are available as a 15-min audio
Like podcasts? You'll love these. The audios can be downloaded for offline listening - perfect for travelling. I've started using these audios to quickly recap on books that I previously read (years ago), revisiting some of the key insights.
2. Any highlights can be saved automatically into Evernote
3. Curated lists make it easy to find new blinks
This is a bit of a masterstroke on Blinkist's part. One of the reasons Spotify has been so successful at usurping a lot of the music streaming market is the prevalence (and ease of access) of curated playlists. Blinkist offers the equivalent, allowing you to flow from finishing one blink in a particular topic, to another on a very similar theme. No algorithms here- these lists are all created by Blinkist users.
If you want to give Blinkist a try for yourself, use this link to start your free trial here.
All images appearing in this post have been supplied with the kind permission of the promotional team at Blinkist.